Mike Allen
/ September 5th, 2023 /
No Comments »
The process of recovering from my knee reconstruction surgery has placed me woefully behind in sharing the cool and amazing things that have been happening on the Mythic Delirium Books front. I'm going to try to make up for that now. I've not been doing enough, I think, to remind folks that, teeny tiny as we are, we still manage to make a lot of cool stuff happen.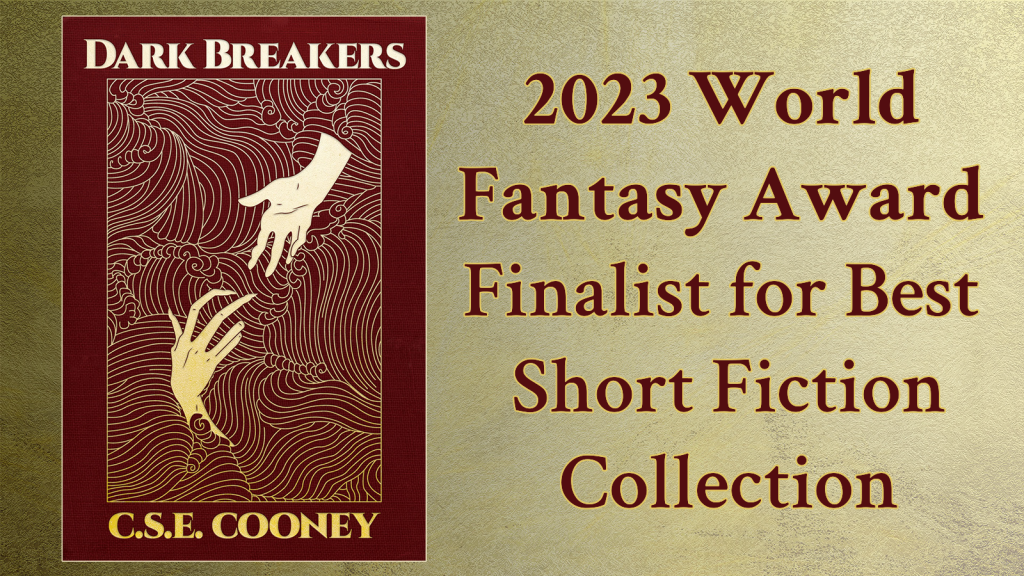 Most recent and most wonderful: Dark Breakers by C. S. E. Cooney (our sole 2022 release as we emerged from the first years of the pandemic) made the shortlist for the World Fantasy Awards in the collection category. Congrats to Claire! As the publishers of Cooney's World Fantasy Award-winning debut Bone Swans, this endorsement of her follow-up collection by the WFA judges means the world to us.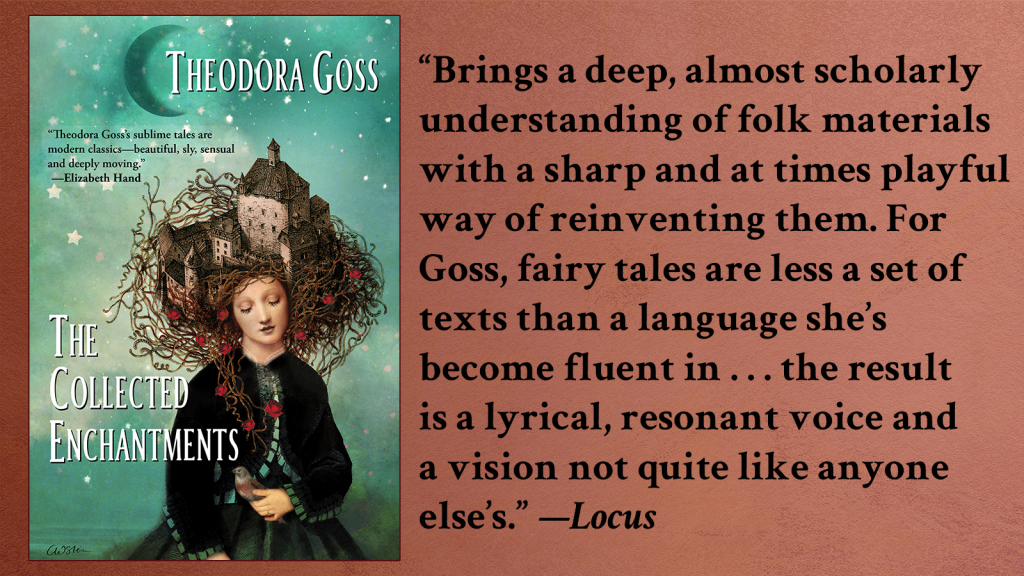 The April issue of Locus Magazine contained a beautiful review of The Collected Enchantments by Theodora Goss (one of our three exciting 25th anniversary year showpieces!). Gary K. Wolfe wrote that the release of Enchantments continues "a banner year for retrospective short story collections."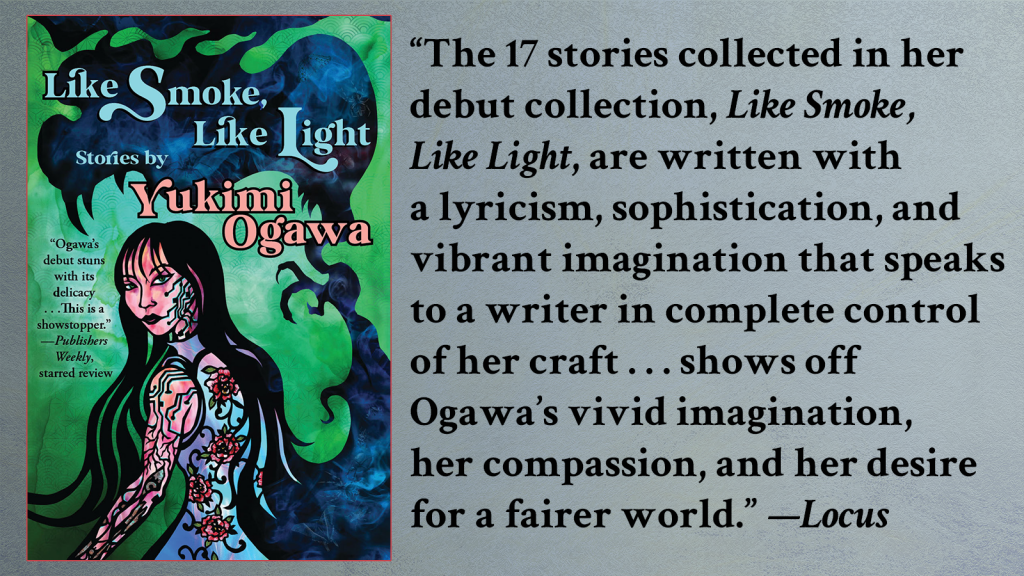 And the August issue of Locus Magazine held a glowing review of Like Smoke, Like Light, the debut collection of short fiction from Yukimi Ogawa (and another pillar of our little company's 25th anniversary trifecta.) Reviewer Ian Mond seconds introduction author Francesca Forrest's assertion that Ogawa's a ''remarkable light in the science fiction and fantasy firmament.''
Locus has already showered praise multiple times on C.S.E. Cooney's audacious novel The Twice-Drowned Saint (our third 25th anniversary title!) that dates back to when it first appeared in slightly different form in our anthology A Sinister Quartet. I plucked this quote from Ian Mond's review of current World Fantasy Award candidate Dark Breakers. (With an addition from Southern Bookseller Review.)
BONUS: In an absolute first for Mythic Delirium, Lasse Paldanius' cover and illustrations for The Twice-Drowned Saint were the basis for an amazing solo exhibition in Finland. (We do want to note for completeness sake that many pieces Paula Arwen Owen has created for us have been subsequently shown in galleries or even repurposed for installations!) Check out these stills from Lasse's show, shared with his permission!
That gets me (mostly) caught up — whew!