A(nother) surprise review of a(nother) vintage story
Mike Allen
/ Friday, August 26th, 2011 /
No Comments »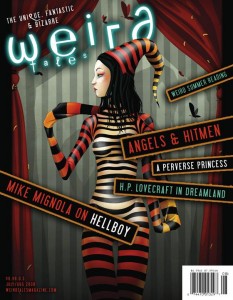 Google shows me this blog review of my short story "An Invitation via Email," which appeared in the July/Aug. 2008 issue of Weird Tales (#350), edited by Ann VanderMeer. I think the review is longer than the story!
Again, I include it for grins.
… while the idea of the story isn't much more original than the title it is very well written and depending on your mood and personality either quite funny or quite disturbing.
To which I say, why not both? *g*