eggs rolling out of the basket
Mike Allen
/ Sunday, June 23rd, 2013 /
No Comments »
It all comes down to ReaderCon. Somehow I always manage to do this. However, ReaderCon has always been very good to me, so I suppose it's in part the con's fault for being so encouraging.
Here's everything that is supposed to happen, that I'm going to try to make happen, in the next three weeks. #SFWApro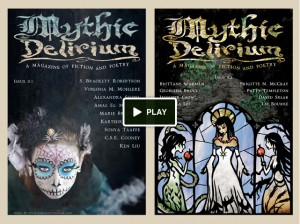 1) I will launch, very very very soon, a Kickstarter with a $2,500 goal, basically to serve as subscription drive for the new version of Mythic Delirium. The first year of the new version of the zine is actually funded already — and Issues 0.1 and 0.2 are filled. I'll be reading stories and poems from Aug. 1 to Oct. 1 for Issues 0.3 and 0.4, regardless of what happens with the Kickstarter. Whether I read for any issues beyond that of course depends on how the Kickstarter goes — it's meant to fund the zine through at least mid-2016.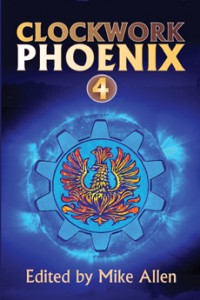 2) I will, very very soon, officially launch Clockwork Phoenix 4. Hard to believe it's not out already, isn't it? Well, actually, technically, I've been quietly putting it in place this past month so that when I announce that it is out, people can find it. But it hasn't launched yet. So I'll announce that next. With the official launch events happening at ReaderCon, a group reading from the anthology and a party, woo-hoo!
3) And next (very soon) I launch the new Mythic Delirium website, which was funded by the Clockwork Pheonix 4 Kickstarter, and which has the first featured story and poems from Mythic Delirium 0.1 built in. By proxy I also launch the first issue of the new zine. Though there's no official tie in to ReaderCon for this, there is a giant "Mythic Poetry Reading" scheduled that I'm co-hosting with Caitlyn Paxson of Goblin Fruit (they have a new issue out, by the way, give it a read.) So I imagine I'll at least mention it.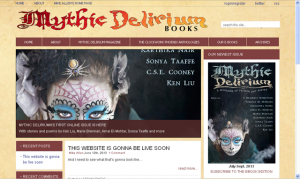 Those are the three things I have (almost) complete control over. By the way, I'm aware that there are poets still waiting to hear back from me about inclusion in the second-to-last print issue, Mythic Delirium 29. I hope to nail that down during this time period too, but I need to ask for your continued patience in the meantime.
There's a fourth thing on the agenda that's not completely in my hands — the launch of my first novel, The Black Fire Concerto. It's tantalizingly close — the plan is for me to have copies with me at ReaderCon, and to read a passage to whomever I can bribe to show up with candy and cookies (I'll even take requests, heh.) By the end of this coming week I should know for certain whether this will go down like I'm hoping it will.
And just today I received a great bit of news that would add a fifth thing to this list, but it's not my place to announce it here first. So stay tuned. The draft of my ReaderCon schedule looks awesome, so stay tuned for that too. Stay tuned for all of it, in fact!