My novel THE BLACK FIRE CONCERTO gets official virtual launch
Mike Allen
/ Monday, August 26th, 2013 /
No Comments »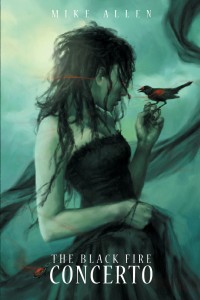 So the official launch reading and launch party for my first novel, THE BLACK FIRE CONCERTO, took place at ReaderCon, and I ended up selling all the copies I had, which in the land of small press translates to "smashing success."

The online launch of the novel has lagged behind by about a month — such are the ways of publishing. But it's definitely here. You can read and/or listen to Part One, "The Red Empress," and read the beginning of Part Two, "Bone Mosaics," and of course buy the book, in trade paperback or Kindle formats. Because folks have asked: there are no other e-book formats being offered for sale at this time. (Psst! Review copies are another story.) #SFWApro

Most of my posts about my own writing are just of the "Hey, look at this!" variety. But here's where I feel I should finally say: "The Red Empress" and The Black Fire Concerto represent the best writing I've produced since "The Button Bin" — and I really hope folks will take a look and listen.

Here's the finished website for Haunted Stars Publishing, who published The Black Fire Concerto. Links to buy are here, plus blurbs from Tanith Lee, John R. Fultz, Tiffany Trent and R.S. Belcher.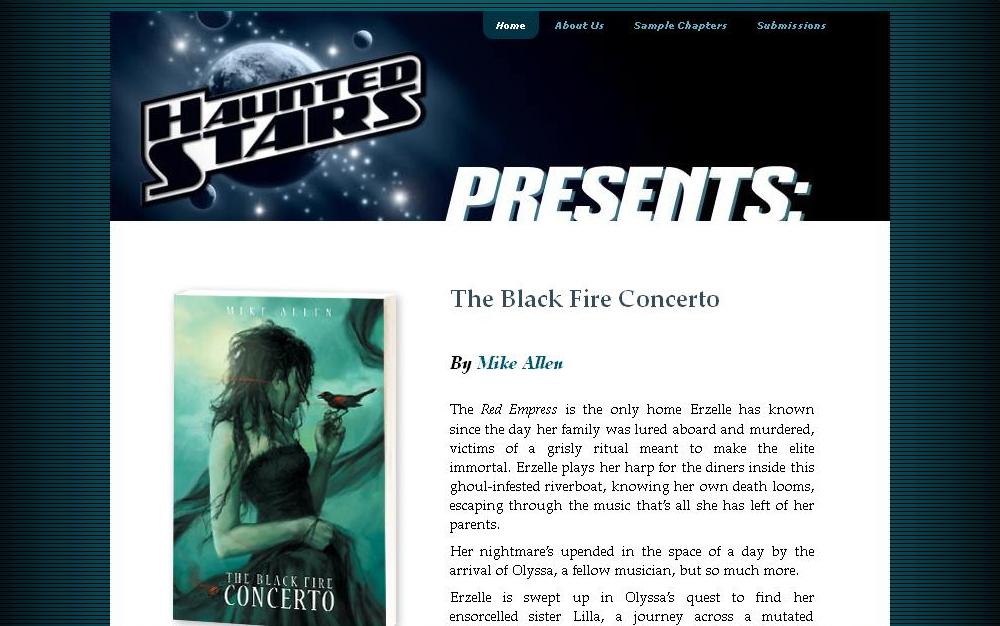 Here's the Haunted Stars sample chapter page, where you can read the opening section, "The Red Empress," and also listen to C.S.E. Cooney's amazing reading of same.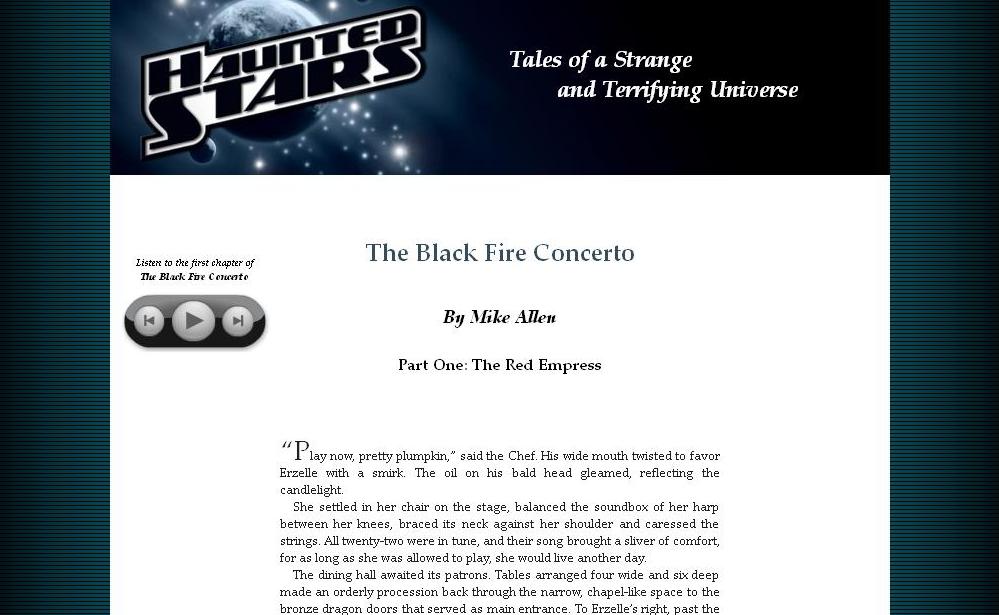 Here's the excerpt from Part Two, "Bone Mosaics," at Haunted Stars' sister publication,
Black Gate
.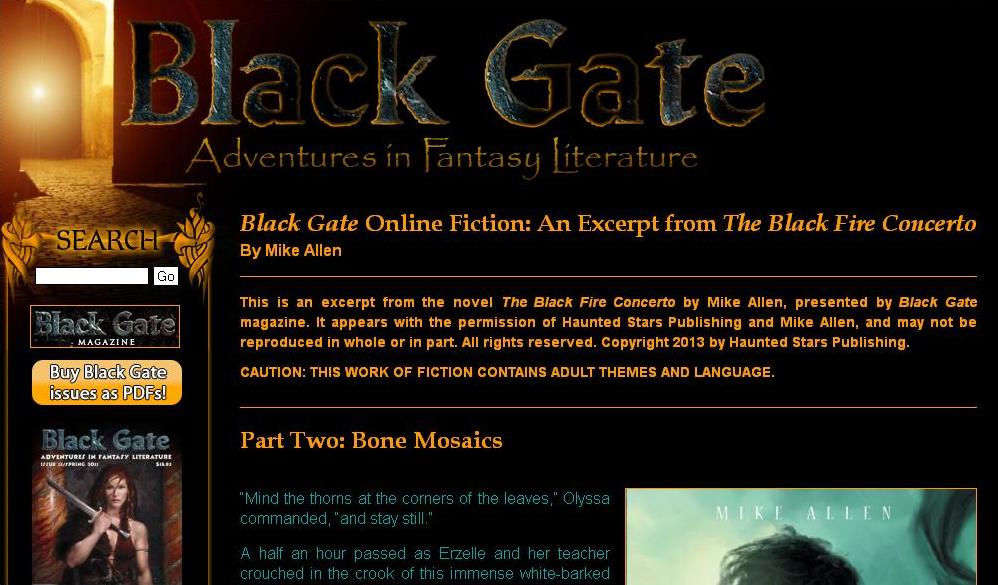 You can also listen to Claire Cooney's reading of "The Red Empress" at
Tales to Terrify
.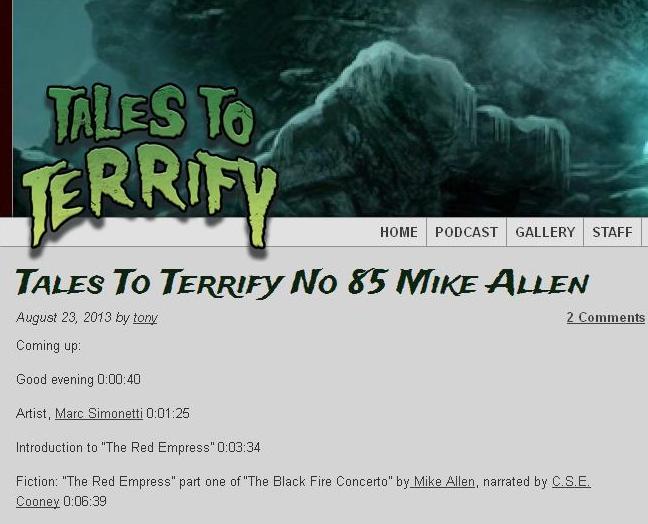 Obviously, I hope you'll check all of it out!