Stunning cover art for my next poetry collection
Mike Allen
/ Tuesday, December 17th, 2013 /
No Comments »
I'm thrilled to be able to show off Paula Friedlander's amazing cover art for my next poetry collection, Hungry Constellations.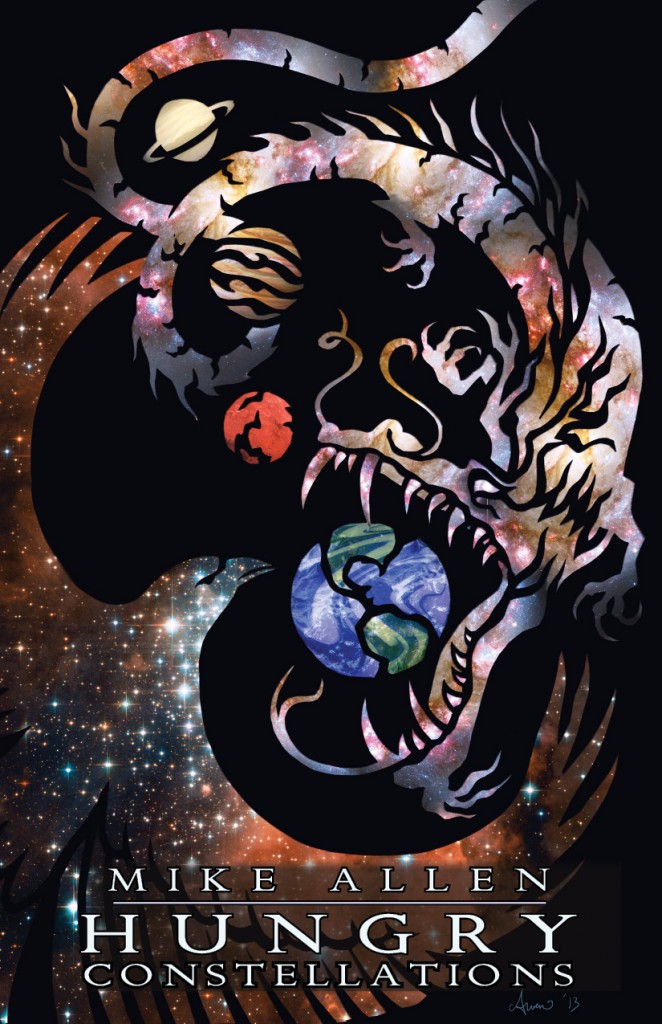 This collection originates with the
Mythic Delirium
Kickstarter. None of my poetry collections are available in ebook form, so as incentive to make that happen I offered an omnibus poetry collection as one of the Kickstarter prizes…
…and in a fit of sobriety assessed that such a volume would not only be a nightmare to format, but be both massive and repetitive — and what I needed to be putting out was a
good
book, a fresh book, not an everything-but-the-kitchen-sink book.
So my thanks to
Dominik Parisien
as well for stepping in to serve as editor, whittling down almost 20 years of my work to a streamlined exhibition of 61 poems, old and new (one previously unpublished); beginning with "
The Strip Search
," ending with "
Hungry Constellations
," in between encapsulating a lot of the themes I keep coming back to, deliberately or not. (It was a really cool experience, seeing my work curated. Dom did a great job.)
Hungry Constellations
will be available in trade paperback too. We're shooting for March.
#SFWApro