Story sale to TRANSMISSIONS FROM PUNKTOWN
Mike Allen
/ Sunday, October 23rd, 2016 /
No Comments »
Editor Brian Sammons have graciously accepted my new story "Aftermath of an Industrial Accident" for his upcoming anthology Transmissions from Punktown a tribute anthology to the Punktown stories created by Jeffrey Thomas.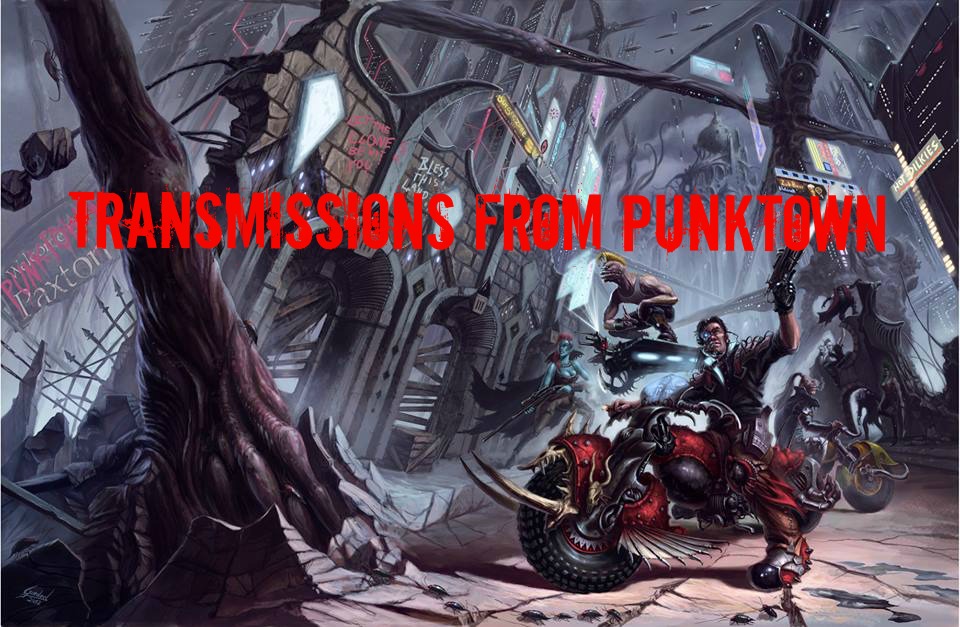 My story, a sci-fi/horror/workplace satire hybrid, might be the most gruesome I've come up with to date. (My story "The Sun Saw" written for Joseph S. Pulver Sr.'s forthcoming anthology The Leaves of a Necronomicon might come close.)
I'm grateful to Jeffrey Thomas for this chance to play in his universe. It was quite a bit of nasty fun.