LOCUS MAGAZINE interview!
Mike Allen
/ Monday, December 4th, 2017 /
No Comments »
The December issue of Locus: The Magazine of the Science Fiction & Fantasy Field is now in stores, and it contains something that's, from my perspective, very unusual: a 4,600-word interview with me! New York Times-bestselling, multiple-award winning author Seanan McGuire is the headliner, as she damn well should be, and I'm like the opening act or the B-picture, take your pick. I'm super-flattered Locus editor-in-chief Liza Trombi found my oddball career worthy of that many column inches; Liza herself interviewed me via Skype.
The topics we covered include my collections Unseaming and The Spider Tapestries, moonlighting as a poet, my largely unknown novel The Black Fire Concerto, the childhood things that brought me in contact with science fiction, fantasy and horror, my problems with night terrors, the truly weird thing that happened that turned me into an editor when I'd never planned on becoming one, finding myself hailed as a writer of the Weird, the awesome time I had in March at The Outer Dark Symposium on the Greater Weird, and more.
You can get the issue at the Locus website, and also at Weightless Books, and, I presume, participating newsstands.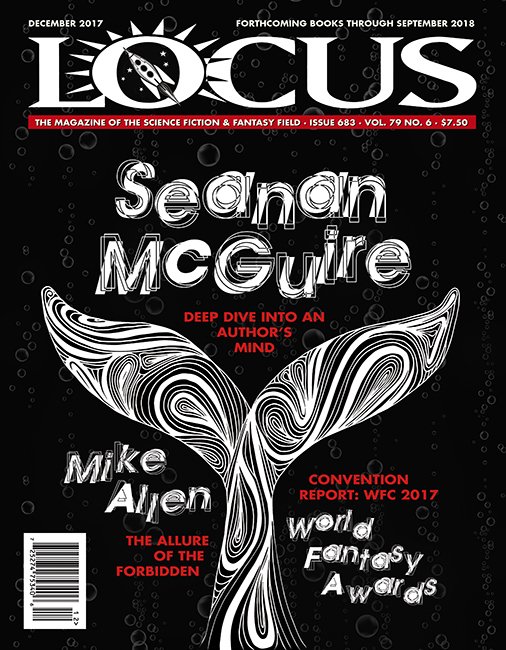 #SFWApro