SOLARIS RISING 2: table of contents, moi included
Mike Allen
/ Monday, March 18th, 2013 /
1 Comment »
Next week marks the release of Solaris Rising 2: The New Solaris Book of Science Fiction. It's already available for pre-order all over the place. Here it is at Amazon, Barnes & Noble and Indiebound.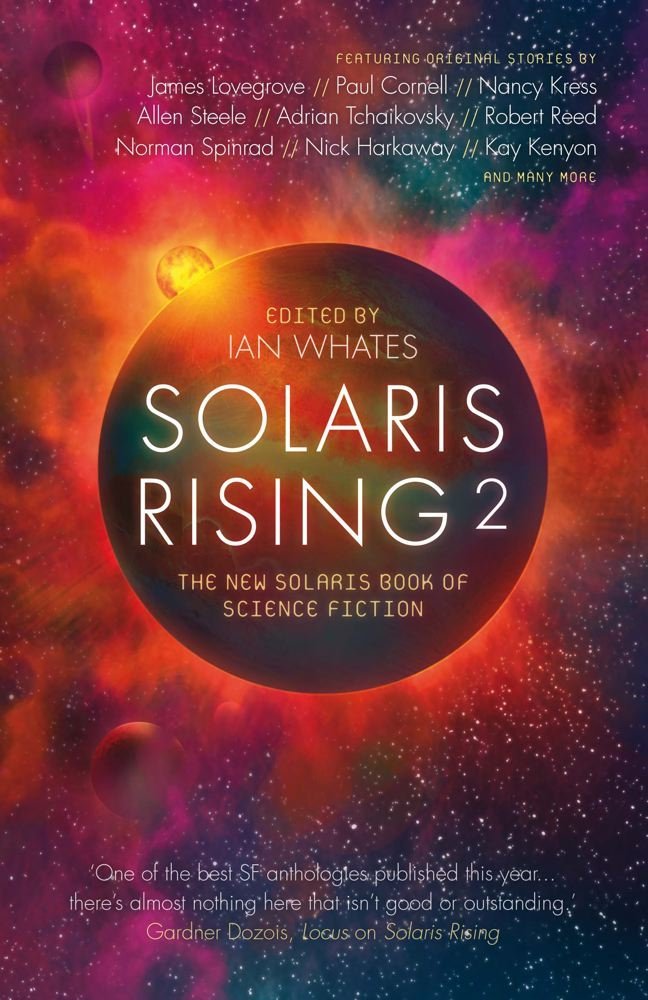 I'm very excited to be in this book and flattered editor Ian Whates chose to include me.
My contribution, "Still Life With Skull," is a sort of companion piece/sort of sequel to my story "Twa Sisters," which appeared last year in Not One of Us. "Twa Sisters" wasn't seen by many people, but it got a nice nod from Locus.
The characters Mercurio and Delilah from the first story reappear in "Still Life With Skull," though true to the fluid nature of this future, they have different names. The few and proud who've actually read "Twa Sisters" ought to be able to pick them out pretty quickly.
The official table of contents was announced last month over at SF Signal. I'm both thrilled and humbled to be in such good company.
Here's the ToC, lifted from the SF Signal post:
"Tom" by Paul Cornell
"More" by Nancy Kress
"Shall Inherit" by James Lovegrove
"Feast and Famine" by Adrian Tchaikovsky
"Whatever Skin You Wear" by Eugie Foster
"Pearl in the Shell" by Neil Williamson
"The Time Gun" by Nick Harkaway
"When Thomas Jefferson Dined Alone" by Kristine Kathryn Rusch
"Bonds" by Robert Reed
"Ticking" by Allen Steele
"Before Hope" by Kim Lakin-Smith
"The Spires of Greme" by Kay Kenyon
"Manmade" by Mercurio D. Rivera
"The Circle of Least Confusion" by Martin Sketchley
"Far Distant Suns" by Norman Spinrad
"The Lighthouse" by Liz Williams
"The First Dance" by Martin McGrath
"Still Life with Skull" by Mike Allen
"With Fate Conspire" by Vandana Singh

Book info as per Amazon US:

Mass Market Paperback: 448 pages
Publisher: Solaris (March 26, 2013)
ISBN-10: 1781080887
ISBN-13: 978-1781080887